Only valid for a limited time. Additional terms & conditions may apply. Details subject to change without notice.
Thoughtfully planned, each community allows you to choose the homesite that uniquely suits your lifestyle.
Access to an extensive library of plans allows you to create a beautiful home that maximizes efficiency and value.
Level Homes is a leading homebuilder with communities throughout South Louisiana.
Our goal is to exceed customers' expectations by building homes and communities that encourage a high quality of life.
A Process Guided by Experts
Building a home can be exciting and exhausting. That is why we strive to make the process, easy, enjoyable, and more efficient by offering everything under one roof. From floorplans and financing, to interior design and project management, Level Homes invites you to confidently design and build the home of your dreams.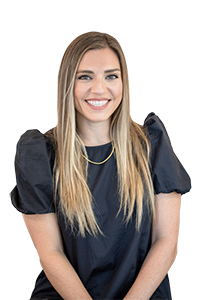 Ask a Question
Contact Whitney, our New Home Specialist, to answer all of your questions about Level Homes and our award-winning communities.

"

It was a seamless experience — everyone from the realtor, lender, agent, and title company were extremely helpful and knowledgeable."

HOMEOWNER AT AMERICANA

"The Level Homes staff was hands-on, helpful and pleasant thought our buying experience. The buying process was organized with a step-by-step guide that kept us informed."

HOMEOWNER AT BELLE SAVANNE AT DUTCHTOWN

"

Two things: Seamless process and quality construction. I've never owned a new home before, and I love it."

HOMEOWNER AT CARTER PLANTATION

"Quality work in a timely manner. We were always kept in the loop with what was happening with our home and truly felt cared about."

HOMEOWNER AT BELLE SAVANNE AT DUTCHTOWN

"I have owned my home for four years — absolutely no problems. They are very well built and the Level Homes team is great! I will buy another soon!"

HOMEOWNER AT AMERICANA

"From start to finish, I'm so happy with my home. They went beyond for me. I'm very thankful for all they did."

HOMEOWNER AT CYPRESS LANDING AT THE ISLAND

"I have the Broussard in Carter Plantation in Springfield and I would highly recommend Level Homes. The house is constantly getting compliments. It's well built and very functional — plus, they kept their word and fixed any issue I had with the craftsmanship. My daughter and I both love the house."

HOMEOWNER AT CARTER PLANTATION
Let's build a great home together.
Take the first step to learning more about the Level Homes buying experience. Whitney, our New Home Specialist, is ready to answer your questions and guide you to the right community to fit your unique lifestyle. Fill out the form to start the conversation about your new home.